Reliable Roofers in Fareham
Permaroof Portsmouth are your reliable roofers in Fareham and the surrounding areas. Established and trusted Portsmouth roofers for many years, we can help you with all your roofing projects, large or small. Experienced in EPDM rubber roofing, fascias, soffits and guttering, all your flat roof repairs and much more.
Fareham is a is a popular market town at the north-west end of Portsmouth harbour with a fully documented history stretching back over many centuries. Fareham underwent a period of development during the 1960s and as such, the area has a wide range of architecture, from the old and protected to the modern and contemporary.
Because of its history, Fareham roofs and buildings require a range of construction skills to maintain and repair. Permaroof Portsmouth enjoys this diversity and the team has experience and the skills to help you with your roofing projects to ensure they run seamlessly to a high quality completion. Let the experienced team of roofers in Fareham help you.
Book a free roofing survey with your local roofers in Fareham
If you're looking for reliable roofers in Fareham , talk to us. We are well established and come with a healthy book of recommendations. Give us a call today and book your free, no-obligation roofing survey and fast quote.
Permaroof Portsmouth offer materials warranties and workmanship guarantees to give our customers peace of mind. Talk to us about our affordable range of finance packages and let us help you spread the cost of your Fareham roofing projects.
If you are considering an EPDM rubber roof for the first time, or are looking for a replacement of your old rubber flat roof, we offer a free, no obligation quote. We are trusted contractors, members of the NFRC, and offer insurance backed guarantees on our workmanship.
If you would like to spread the cost of your rubber roof project we are also able to offer PermaFinance, offering roofing finance from £750 – £25,000 and get an instant decision with our on-the-spot application process.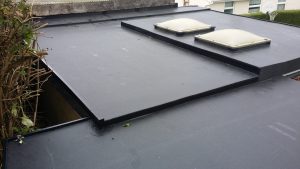 Fascias, Soffits and Guttering
Whether you need to change fascias, soffits or guttering because of damage, or whether it's a part a new build or roof replacement, we offer a free, no obligation quote. Leaking roofs or blocked gutters can cause structural damage to your property so we recommend taking action promptly. We can also supply a leaf guard to help prevent blocked gutters in the future.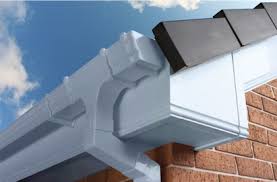 Complete Re-Roofs, Tiles and Slates
If you are looking to replace your roof – be that a flat roof or pitched roof – we have the expertise to assist you. Each type of roofing has its own pro's and con's – and we'll talk you through what is most appropriate for your situation given the type and pitch of the roof, your budget, the look you are trying to achieve and the environmental considerations based on the building's position.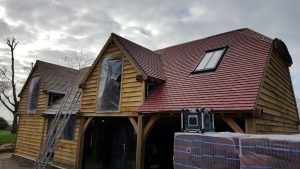 Whether you have missing slates, damaged rubber roofing, or pointing or flashing in need of attention, we can help you. Whether your repair is urgent or has been on your list for some time, we'll offer you the same, cost-conscious service, no obligation quote and a guarantee of our work.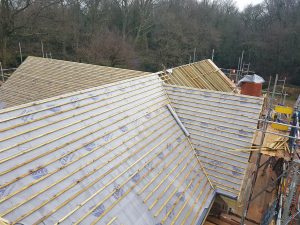 Whether you need to replace an old metal or felt roof on a garage or extension, if you are looking for a brand new installation using a rubber roofing system, we can help. Contact us for a no obligation chat today.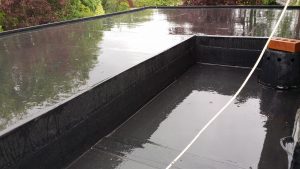 If you need to repair existing lead work or if you need it included in a new roof – we can help. Contact us for a no obligation quote today.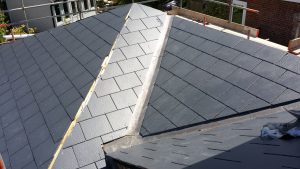 Spread the cost with Permaroof Portsmouth
Permaroof Portsmouth nows offers a range of finance packages to help spread the cost of your new EPDM flat roof. Our customers can now select a finance option to suit you from £750 to £25,000 and get a fast decision with our on-the-spot application and approval process.
About Your Local Roofers
We can offer professional service in all aspects of roofing, if your roof needs a small repair or a complete roof we can provide you with a competitive quote free of charge along with any advice you may require.
Permaroof Portsmouth started trading under license October 2018. Prior to this we have run a highly successful roofing business with 25 years experience in both flat and pitched roofing. We decided to join the Permaroof Network, as they have been around for over 18 years and have built a highly reputable supply business across the UK. We work together ensuring the highest of standards. They are one of the largest EPDM suppliers in Europe, and are authorised distributors for Firestone Building Products, who have over a century of knowledge within the rubber industry.
A Part of the Permaroof License Network
As part of the Permaroof License Network, we offer Insurance Backed Guarantees as standard. Every installation is photographed, before, during and after and is logged on file as part of the guarantee registration. To strengthen this we are also open to random quality control inspections, so you as a consumer can be assured you are getting a quality installation.
Areas Covered
Permaroof Portsmouth cover a wide area including Portsmouth, Southsea, Fareham, Gosport, Chichester, Bognor, Havant, Waterlooville and the Isle of Wight. We also welcome enquiries from the surrounding areas.