Roofing Finance Packages
Spread the cost of your new flat roof with Permaroof Portsmouth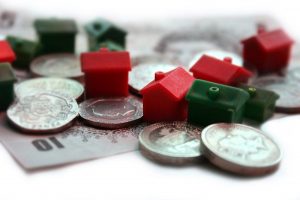 Permaroof Portsmouth is your local EPDM roofing specialist, and we're pleased to announce the launch of a range of finance packages to help spread the cost of your new EPDM flat roof. Our customers can now select a finance option to suit you from £750 to £25,000 and get a fast decision with our on-the-spot application and approval process.
We know that it isn't always easy to budget for critical repairs around the house. When roofing fails and an emergency repair is needed, unexpected pressure on the household budget can be tough to ride out.
We've introduced affordable finance options to help spread the cost of your liquid rubber roof or EPDM membrane installation and ease that pressure.
Approved and trusted Portsmouth roofers
Permaroof Portsmouth has been established for more than 25 years, joining the Permaroof Contractor network last year to expand our services and offer our customers even more benefits. We cover a wide area encompassing the whole of Portsmouth, Southsea, Fareham, Gosport, Chichester, Bognor and beyond. We can help you with all aspects of roofing or roof repairs and have an excellent local reputation for guttering and facias too.
We're delighted to extend our latest offer to you and invite you to enjoy some amazing, affordable finance deals for all your EPDM installations. We specialise in EPDM flat roofing systems under our Permaroof branding and offer a 20-year guarantee on all our EPDM membranes and supplies.
EPDM roofing can prove to be an excellent investment over the long term for your home. With an expected lifespan of more than 50 years, unmatched UV and ozone resistance and 100% waterproofing capability over a wide range of project types, EPDM is the perfect alternative to outdated traditional roofing materials like felt.
And now you can spread the cost to suit your budget.
PermaFinance facility
Protect your home with Permaroof Portsmouth for the next 20 years – guaranteed!
Now there is no need to wait for your new flat roof or to fix that nagging leak that you've been waiting to fix permanently. With our insurance-backed guarantees and now a great opportunity to spread the cost with PermaFinance and Permaroof Portsmouth, you can completely replace leaking, problematic roofing and stop worrying about an emergency call out for a repair.
Spread the cost to suit your budget.
Talk to us about our finance option for your EPDM roofing works. We'll come and assess your current roofing installation and give you a complete report and quotation for something more sustainable. Apply for roofing finance from £750 – £25,000 and get an instant decision with our on-the-spot application process. Call us today on 02394 217799 or email us for an appointment at enquiry@permaroof-portsmouth.co.uk.
Spread the cost of your EPDM roofing with Permaroof Portsmouth and enjoy reliable, long-lasting waterproofing for your home.