Soffits, Fascias and Guttering
Permaroof Portsmouth offer inspection or replacement of soffits, fascias and guttering. We offer free, no obligation quotes and are fully accredited. We only use the highest quality materials and offer insurance back guarantees for out workmanship.
Fascia Replacement
The fascia on your roof supports the lower edge of the bottom row of tiles for tiled roof, carries the guttering, and creates a clean, weatherproof finish. Therefore, the quality of the product and installation is key. Using UPVC facias can reduces installation time and costs, make cleaning easier and mean that there is almost no maintenance and no painting required.
Soffits
The soffit board is found under the fascia and must be ventilated to prevent condensation and encourage airflow in your roof. As the soffit will be exposed to moisture and plays such a critical role in the ecosystem of your roof, using high quality materials and getting a professional installation is essential.
Guttering
Whether you need to replace or damaged leaking guttering, or if you are simply refreshing your roof we can help you choose the right material and positioning to keep rainwater from damaging your buildings.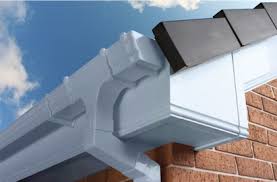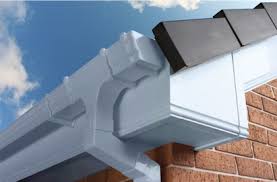 Spread the cost with Permaroof Portsmouth
Permaroof Portsmouth nows offers a range of finance packages to help spread the cost of your new EPDM flat roof. Our customers can now select a finance option to suit you from £750 to £25,000 and get a fast decision with our on-the-spot application and approval process.
About Your Local Roofers
We can offer professional service in all aspects of roofing, if your roof needs a small repair or a complete roof we can provide you with a competitive quote free of charge along with any advice you may require.
Permaroof Portsmouth started trading under license October 2018. Prior to this we have run a highly successful roofing business with 25 years experience in both flat and pitched roofing. We decided to join the Permaroof Network, as they have been around for over 18 years and have built a highly reputable supply business across the UK. We work together ensuring the highest of standards. They are one of the largest EPDM suppliers in Europe, and are authorised distributors for Firestone Building Products, who have over a century of knowledge within the rubber industry.
A Part of the Permaroof License Network
As part of the Permaroof License Network, we offer Insurance Backed Guarantees as standard. Every installation is photographed, before, during and after and is logged on file as part of the guarantee registration. To strengthen this we are also open to random quality control inspections, so you as a consumer can be assured you are getting a quality installation.
Areas Covered
Permaroof Portsmouth cover a wide area including Portsmouth, Southsea, Fareham, Gosport, Chichester, Bognor, Havant, Waterlooville and the Isle of Wight. We also welcome enquiries from the surrounding areas.