Portsmouth Roof Repairs
Do you need a roof repair in Portsmouth? Whether it's an emergency roof repair or you are pre-empting a potential problem, we're here to help. Permaroof Portsmouth is experienced in all types of roof repairs and use only high quality materials to give you a reliable long-term solution.
Book your free, no-obligation roofing survey at Permaroof Portsmouth today. We offer a professional and reliable service with an honest assessment of your roof repair and a fast, free quote.
Highest Quality Materials & Service

Permaroof UK Certified Partner

Affordable Finance Available
Insurance Backed Guarantees

Free, No Obligation Quotations

OSCAR (Onsite Competency Assessment Report) Certified
Professional, Experienced Portsmouth Roofers
Permaroof Portsmouth is your local roofing specialist, experienced in a wide range of roof repairs and replacements across Portsmouth and beyond. We offer long-term solutions to leaking roofing and use only high quality materials to handle all your repair work. Workmanship and membrane guarantees and recommendations available for customer peace of mind.
If you have a problem or any concerns about your roof, book a free roofing survey today. We'll give you an honest assessment and talk you through your options.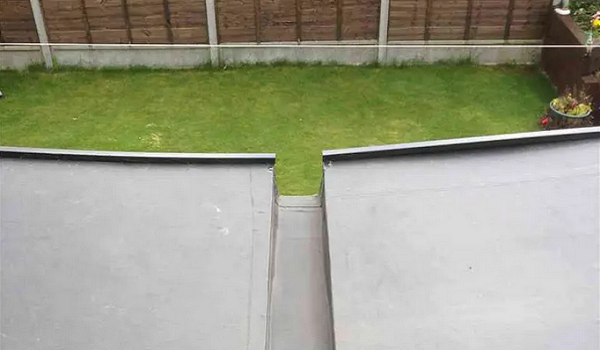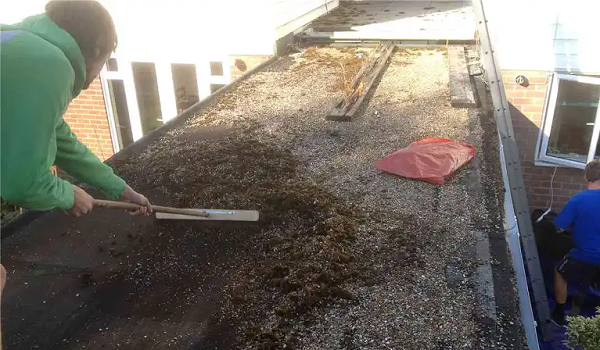 Don't Delay Your Flat Roof Repairs
If you've noticed a leak in your flat roof, you need to act fast to avoid further damage. Once water starts to affect the timbers, repair work can become costly and if caught early enough, can often be solved by a simple repair. You can pre-empt problems by looking for visible signs of damage and making sure gutters flow freely.
If you've regularly repaired the same area of the roof or have any concerns about its condition, call us as soon as you can for a free survey.
Emergency Roof Repairs
Permaroof Portsmouth offers an emergency roofing repair service to help local clients during an often stressful situation. Whether you need an emergency roof repair following a serious leak or storm damage or need an issue addressed urgently to prevent a potentially bigger problem, we can help you. Expert advice and a fast, reliable roof repair.
We offer a free, no-obligation survey and quote to fully assess your roof repairs – book yours as soon as you can.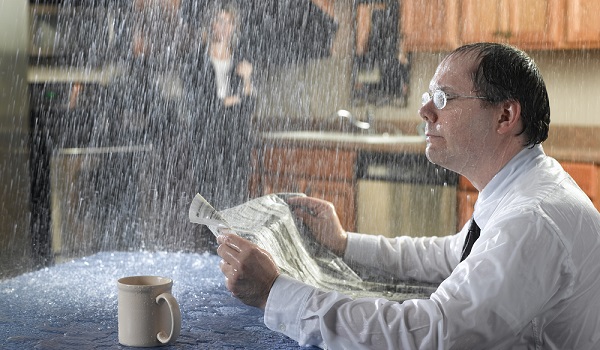 Why Choose Permaroof Portsmouth?
Every member of the Permaroof Portsmouth team is trained and experienced in EPDM rubber roofing. Book your roofing survey with us today and get a professional, yet friendly approach to our installations and our customer service.
If you have been searching for a reliable Portsmouth roofer you can trust, you won't be disappointed. Ask to see our references and accreditations during your free survey for added peace of mind.
With 25 years' experience working with our clients as Lazco Roofing, we joined the Permaroof UK Licence network to take our business to the next level as Permaroof Portsmouth.
Permaroof UK is one of the largest Firestone EPDM distributors in the country and almost a household name in the flat roofing sector. We are now able to offer our clients even more benefits, a range of finance packages and long membrane warranties.
Permaroof Portsmouth understands the concerns of homeowners when looking for reliable, trustworthy contractors for major roofing works. We provide insurance-backed workmanship guarantees on all our EPDM rubber roof projects and include exceptional manufacturer warranties on all membranes.
Book your free roofing survey today and get peace of mind as standard with Permaroof Portsmouth.
We are now able to offer our clients a range of affordable finance packages to help you spread the cost of your EPDM rubber roofing works. Through our partnership with Permaroof UK, we can give on-the-spot decisions for applications from £750 to £25,000 via PermaFinance.
Book your free Portsmouth roofing survey today and we'll give you an honest assessment and a detailed, no-obligation quote.
Permaroof Portsmouth begins every project with a free roofing survey. We offer expert advice following a comprehensive, no-nonsense assessment and a fast, free quote with no-obligation or pressure to go any further.
You won't find hidden extras in our quotes and you won't get any surprises when you come to pay your bill. Book your free survey now.
We cover all of Portsmouth and the surrounding areas including:
Portsmouth, Southsea, Fareham, Gosport, Chichester, Bognor, Havant, Waterlooville and the Isle of Wight.
We also welcome wider enquiries from the surrounding areas.
Frequently Asked Questions About Our Roofing Repair Service
We will try to include the most asked questions below. If you have a question, feel free to contact us and we will respond as quickly as possible.
What are the common signs of a leaking roof?
Permaroof Portsmouth
2021-05-03T16:09:10+00:00
Some of the most common signs of a leaking roof can be damp patches or moisture around the window glass. Check for earthy smells in loft or roof spaces too, as this can often point to a leak. Making regular, simple inspections of your flat roofing from above, from an upstairs window, is also a good idea. Look for ponding water, bubbles or cracks in membranes or felt and address any concerns fast.
Permaroof Portsmouth offer free roofing surveys and can take a look at your roofing for you if you're concerned about a potential repair. We'll give you a fast, honest assessment and advise you of your options, should repairs be needed.
More Services from Permaroof Portsmouth
Recent Examples of Our Work in Portsmouth