Permaroof Portsmouth is happy to announce that we are now offering our customers the chance to take advantage of a range of great roofing finance deals designed to help spread the cost of paying for your EPDM roof replacement or repairs.
Your local, specialist flat roofing installer, Permaroof Portsmouth can replace your worn old roofing now, and give you chance to pay over time. As experienced Portsmouth roofers, we understand how an unexpected roof failure can be a significant blow to the household budget.
Now we can offer a range of payment plans to suit all pockets, we're happy that flexible terms and a range of options can give Portsmouth homeowners a reliable solution to leaking domestic roofing that they can afford.
What Permaroof Portsmouth can do for you
We joined the Permaroof Contractor Program last year to enable us to expand our business and deliver even better deals for our customers. We already enjoy a great local reputation for customer service and quality and offer insurance-backed guarantees as standard practice. Now we're offering a great finance option – what more could you ask for?
We can help you with:
Flat roof repairs
UPVC Gutters and soffits replacement
Pitched roof repairs
EPDM roof replacement
Shed roofing
Garage roofing
And much more.
Why choose EPDM roofing?
EPDM is an increasingly popular single-ply membranes on the market and is renowned for its 50-year life expectancy, UV resistance and proven performance in many types of roofing installation over a range of climates.
Homeowners from across the UK are benefitting from the initial investment when weighed against the average life cycle cost and repeated installation expense of felt or tar paper.
PermaFinance to spread the cost of roofing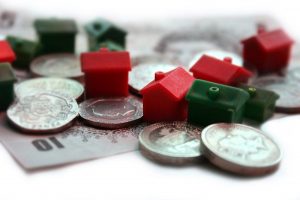 Whether you need a full roof replacement, a roof repair or a new shed roofing system, EPDM installed by Permaroof Portsmouth gives you a good job that will last.
You can spread the cost of your investment with finance packages that suit your budget with an on-the-spot decision, and that your installation will be guaranteed for 20 years – what are you waiting for?
Get in touch with Permaroof Portsmouth today on 02394 217 799 or email us for an appointment at enquiry@permaroof-portsmouth.co.uk.
Book a survey now or visit the Finance Packages page to find out more.
About Your Local Roofers – Permaroof Portsmouth
We can offer professional service in all aspects of roofing, if your roof needs a small repair or a complete roof we can provide you with a competitive quote free of charge along with any advice you may require. Permaroof Portsmouth started trading under license October 2018. Prior to this we have run a highly successful roofing business with 25 years experience in both flat and pitched roofing.
Peace of Mind with the Permaroof License Network
As part of the Permaroof License Network, we offer Insurance Backed Guarantees as standard. Every installation is photographed, before, during and after and is logged on file as part of the guarantee registration. To strengthen this we are also open to random quality control inspections, so you as a consumer can be assured you are getting a quality installation.
Areas Covered
Permaroof Portsmouth cover a wide area including Portsmouth, Southsea, Fareham, Gosport, Chichester, Bognor, Havant, Waterlooville and the Isle of Wight. We also welcome enquiries from the surrounding areas.